Our Founders, Somkid Jantarat (L) and Assanee Jantarat (R)
Golden Farm Siam Co., Ltd. ("Golden Farm") was founded in 2014 by the well-established Jantarat family, which has been active and recognized in the Thai fruits, vegetables and spices business space since 1975, including under its J.TOY Interfood Co., Ltd. group company. On average, we sell more than 125,000 kilograms of fruits, vegetables and spices per day. The Jantarat family remains actively involved in the day-to-day operations and management of Golden Farm and other group companies.
We are headquartered at Thailand's largest produce market, "Talaad Thai", and are one of the biggest producers, sellers, distributors and wholesalers of premium fruits and vegetables in Thailand, which is one of the most important producers of fresh fruit and vegetables in the world. Thai products are in high demand worldwide, which is a testament to their high-quality, nutritious value and delicious taste.
We diligently work hard to provide premium products at competitive prices to our clients in Thailand, the Middle East, the Asia Pacific region and the rest of the world. Our clients include large fruits and vegetables distributors, importers, exporters, brokers, hypermarkets, supermarkets, superstores, retailers, and hotel and restaurant chains in Thailand and abroad. We currently employ over 300 employees and own, lease and license more than 5,000 hectares of land across Thailand to support our operations.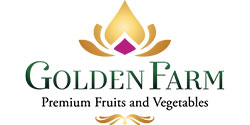 In Thailand, we do business with, among others, Tesco-Lotus, Big C Supercenter, the CP Group, the Mall Group (including Siam Paragon, Emporium and EmQuartier), the Minor Group (including Sizzler and Swensen), Max Value and Villa Market. As part of our business strategy, we have been expanding our operations internationally over the past few years and sell fruits, vegetables and spices to customers in China (including Hong Kong), Singapore, England, France, Russia, Saudi Arabia and the United Arab Emirates.
Our primary focus is to grow and sell a wide variety of premium fruits, vegetables and spices in an environmentally sustainable manner. Our agricultural approach includes established permanent crops, secure water rights, large contiguous areas, consistent land yields and value-enhancing farming techniques.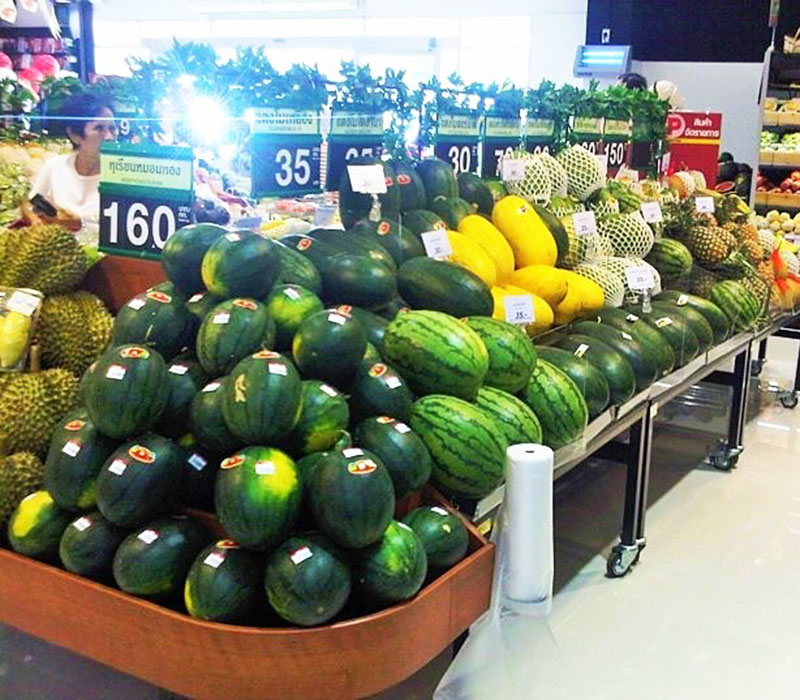 We aim to become one of Thailand's leading exports of fruits, vegetables and spices produced in a sustainable manner to play our role in making the world a better place.
Corporate Social Responsibility
We are an entrenched stakeholder of the Thai agriculture market and promote sustainability in all its forms vis-à-vis local Thai farmers. We provide direct and indirect financial assistance to local farmers, and host events and organize seminars to provide them with a better understanding of new technologies and agricultural practices that generate better land yields and sustainable practices. Over the years, as part of our business, we have assisted farmers across Thailand in lifting them out of poverty, improving their living conditions, and, more generally, have strived to make the world a better place.
We have been certified in relation to numerous agricultural industry standards, including hazard analysis and critical control points (HAACP) standards, good agriculture practices (GAP) and good manufacturing practices (GMP). We strive to provide quality assurance for our clients at every stage of the produce production cycle and continue to work towards other certifications as well.
We have a dedicated team of managers and employees that make Golden Farm special. In addition to this team, the Jantarat family is actively involved in the day-to-day management of Golden Farm, including the next generation of the Jantarat family shown below.
Jitlada Jantarat
Sales Director
Jakkapat Jantarat
General Manager
Atitaya Jantarat
Sales Manager